Chivalry 2 Routier Rumble Twitch Rivals Competition Begins Today with Total Prize Pool of $100,000 Alongside Annual Halloween Event
Publisher Tripwire Presents and developer Torn Banner Studios are excited to announce that the
Chivalry 2 Routier Rumble Twitch Rivals
tournament begins today, Oct. 18. Join your favourite Twitch.tv streamers as they enter the ultimate medieval battlefield to compete as both individuals and team members for honour and glory. With a total prize pool of $100,000 USD on the line, viewers should expect a day full of fun and fierce competition in Chivalry 2's Drunken Brawl, Solo Free-for-all, and Team Objective modes. The festivities begin today, Oct. 18, 2022 at 9:00 AM (Pacific Daylight Time) with the Chivalry 2 Routier Rumble EU and again at 2:00 PM (Pacific Daylight Time) for the Chivalry 2 Routier Rumble NA. For full details on the tournament and brackets, head to Twitch Rivals and watch all the action unfold today on
Twitch.tv
.
To celebrate today's Twitch Rivals competition, Torn Banner Studios is also launching its second annual Halloween Event. Starting today, and running until Nov. 1, 2022, Chivalry 2 players can look forward to a wide array of spooky Halloween-themed delights across their favourite maps and factions.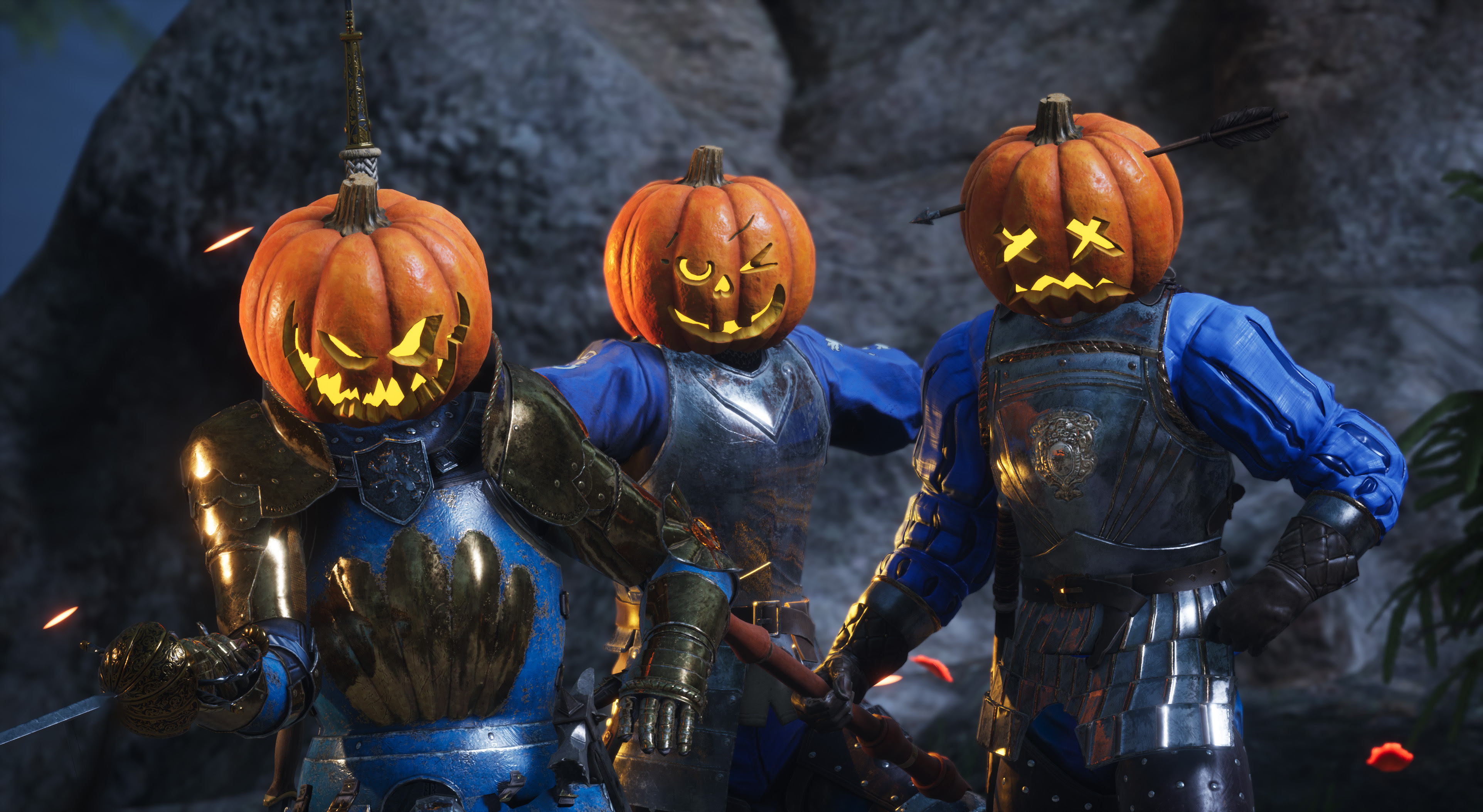 Chivalry 2 Annual Halloween Event Highlights Include: Spooky Decorations: The ultimate medieval battlefield will have a more haunted appearance with specialized Halloween-themed decorations and props added to your favorite maps, such as Darkforest and the Siege of Rudhelm – and newly added maps, such as Desert (added with the Tenosion Invasion update) and Wardenglade (Team Deathmatch with Horses). Pumpkin Helmets: Get in the spirit of Halloween with the triumphant return of wearable pumpkin helmets. This year, Tenosion faction players can join the fun for the first time as well. Carryable Coffins: Bring out your dead! These new carryable coffin items can be picked up on the battlefield and thrown at enemies. Nothing says, "Happy Halloween!" like a coffin in the face. Pumpkin Ammo: Even the siege weapons are getting into the spirit with this year's event with giant pumpkin ammunition for catapults.

Chivalry 2 has an MSRP of $39.99 / €39.99 / £34.99 for the Standard Edition, $49.99 / €49.99 / £44.99 for the Special Edition, and $59.99 for the new Chivalry 2: King's Edition with an ESRB rating of M for Mature and a PEGI 18 rating. Developer Torn Banner Studios and publisher Tripwire Presents have more events and promotions in store for Chivalry 2 players this holiday season.
Chivalry 2 Routier Rumble Twitch Rivals Competition Begins Today with Total Prize Pool of $100,000 Alongside Annual Halloween Event
Reviewed by
Admin
on Rating: