The Utopia Test begins - Reverse: 1999 begins its global Closed Beta Test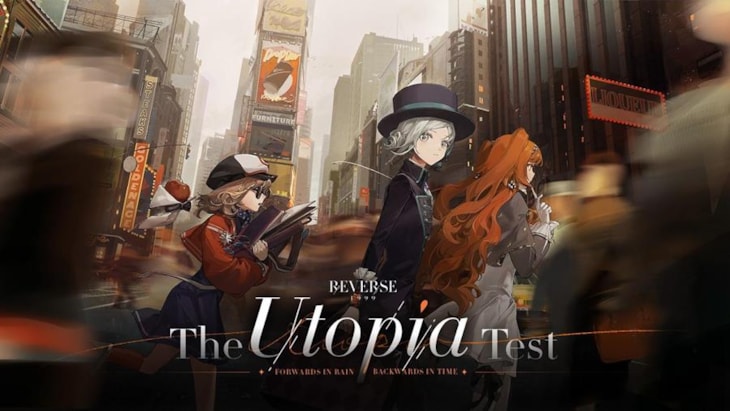 The Storm is raging, and the very first players are beginning their journey through The Utopia Test,
Reverse: 1999
's Closed Beta Test. Running from August 4th until August 13th, the first wave of players are embarking on a grand journey for PC, Android and iOS. Forwards in rain and backwards in time.
The world of Reverse: 1999 is an alternate history as familiar as it is strange, where regular humans and mystical arcanists frequently clash. The "Storm", a mysterious phenomenon, threatens to roll back all of history as we know it, starting on the final day of 1999. Only the Timekeeper, Vertin, stands immune. To save the timeline, she'll need allies. In the new trailer below, meet quixotic pirate radio DJ Regulus as she shares her (completely unbiased and rational) thoughts on some of the arcanists that'll be joining the team:
A cinematic, narrative RPG fully voiced in English with a diversely-accented cast (fitting the many nations and eras featured), Reverse: 1999 features Live2D-style animations and spectacular cutscenes throughout its story. Experience a delicately hand-illustrated world of days gone by, accompanied by an expressive soundtrack. Brooding cinematic pieces, soulful vocal tracks, high-energy battle themes and toe-tapping EPs for many of the main characters (with more to come) make Reverse: 1999 a feast for the senses.
The Utopia Test features the prologue and first three chapters of the game, introducing players to its alternate history and protagonist - Vertin, the timekeeper - with a crash course on the swinging sixties. In the prologue, players will meet Vertin's assistant and friend, Sonetto. Together, they'll recruit the pirate radio DJ Regulus (and her talking apple familiar) in London, aiding in her escape from the Manus Vindictae, a mysterious arcanist faction seemingly targeting her.
In Chapters 1 & 2, players will turn back the clock to New York, 1929. The peak of the prohibition era (restricting both liquor and potions trade), and the tail end of the roaring 20s. As the "Storm" approaches once more, the cast face tough decisions against a backdrop of lawlessness, intrigue and the great Wall Street crash. Strange days await and even stranger foes and allies. Play and discover which side lawless Italian arcane gunslinger Schneider stands on.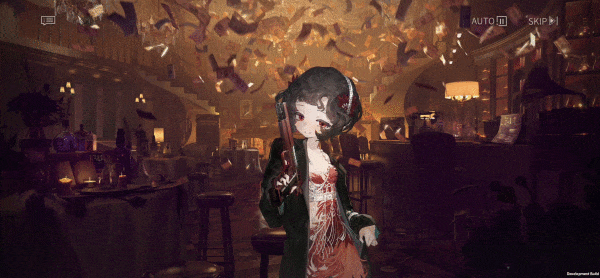 In Chapter 3, players will uncover some of Vertin's mysterious history, and learn about the SPDM; the School Of Primary Defense Of Mankind. An academy for arcanist children, uncompromising and officious, supposedly preparing them for a conflict yet to come. Do they really stand for the welfare and peace of mankind.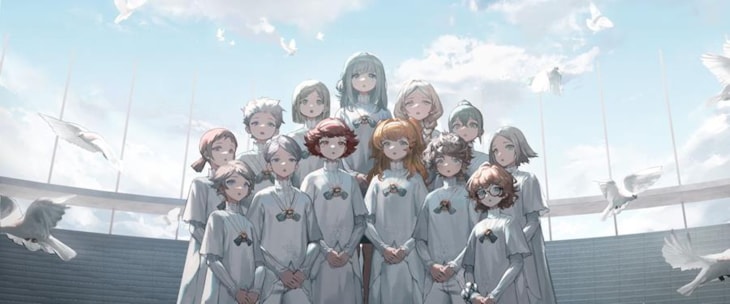 Players will experience all of this and more through a gorgeous, intuitive interface. From party-building to reading character biographies, everything is hand-crafted to feel elegant and refined. Plan the next step of your adventure on detailed maps from each era, rich with curios and hints at the world's secrets.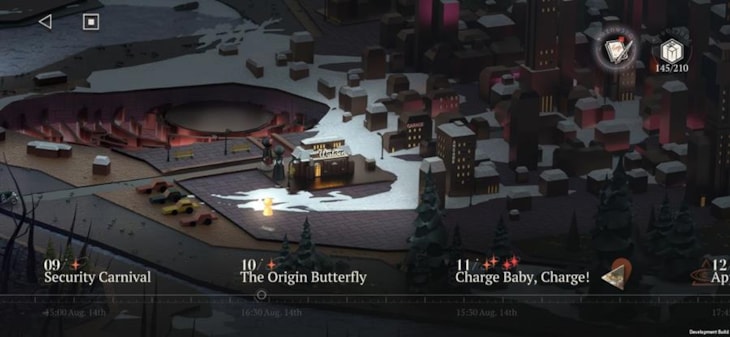 The Beta also introduces players to the rich but accessible strategic RPG combat of Reverse: 1999. Use the spinning wheel in Vertin's base (a pocket dimension hidden within her suitcase) to call on arcanists from across time, each one attuned to an element of arcanum. Master the Afflatus system and balance a party's abilities between Mineral, Plant, Beast, Spirit and Star skills, each one with strengths and weaknesses. Pool skills like a deck of cards which you'll draw from every turn. Match cards to empower them, and use skills to generate Moxie, the power behind your spectacular Ultimate Attacks.
The Utopia Test begins - Reverse: 1999 begins its global Closed Beta Test
Reviewed by
Admin
on Rating: