Snowbreak: Containment Zone Storms Anime Expo with Exciting Events, Official Launch Set for July 20
Snowbreak: Containment Zone, the highly anticipated gaming sensation developed by Amazing Seasun Games, has taken Anime Expo by storm, captivating attendees with thrilling events and exclusive pre-order rewards. The presence of Snowbreak at the event has generated significant buzz within the gaming community. Set to be launched on July 20, the launch campaign kicks off with Los Angeles as the starting point, with onsite events planned to cover Shanghai, Taipei, Tokyo, and Seoul in July and August. More cities may be included in the plan.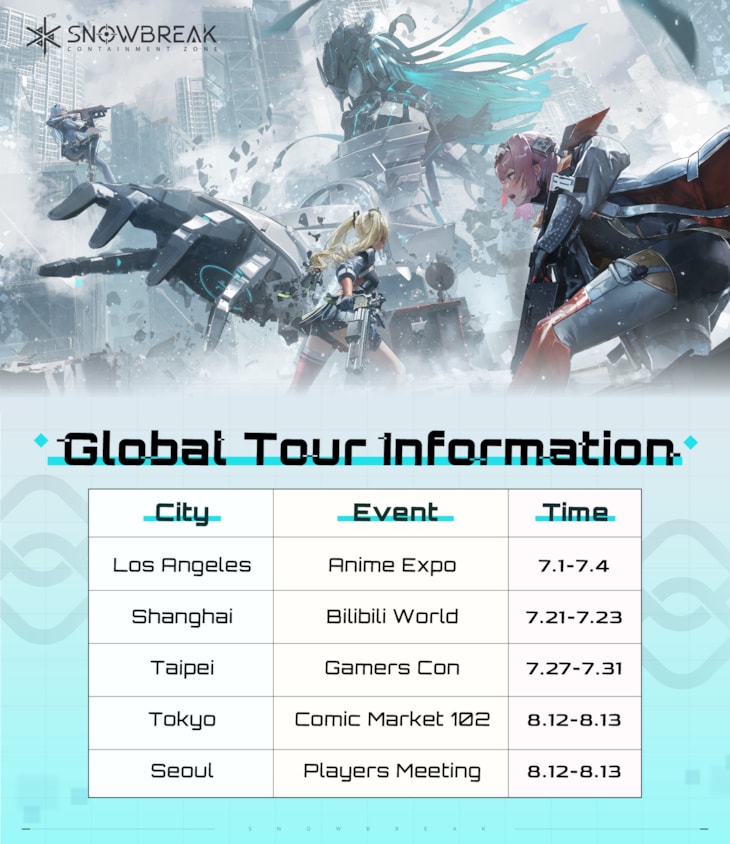 During Anime Expo, attendees can immerse themselves in the Snowbreak world and enjoy a range of exciting activities. Renowned content creators Gigguk and CDawgVA will share their personal Snowbreak experiences, providing a unique perspective on the game's captivating gameplay and immersive world.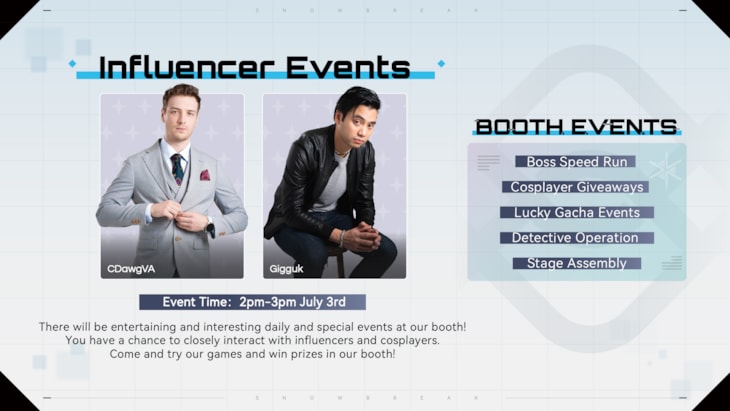 The event also features a spectacular cosplay show, showcasing stunning costumes of beloved Snowbreak characters. Additionally, attendees can participate in the rewarded interactive activity, the Detective Operation, to dive deeper into the Snowbreak storyline and earn exciting merches.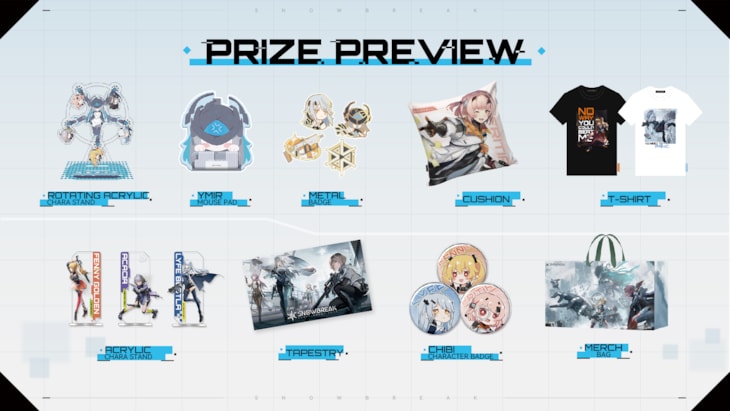 In conjunction with Anime Expo, Snowbreak, published by Amazing Seasun Games, has increased the pre-registration milestone to 2 million. Players who pre-register will unlock exclusive rewards, including the Lyfe Bestla's Outfit - Interstellar Voyager character skin and the limited Special Weapon Airdrop. These rewards can be claimed in-game upon the official launch of Snowbreak on July 20.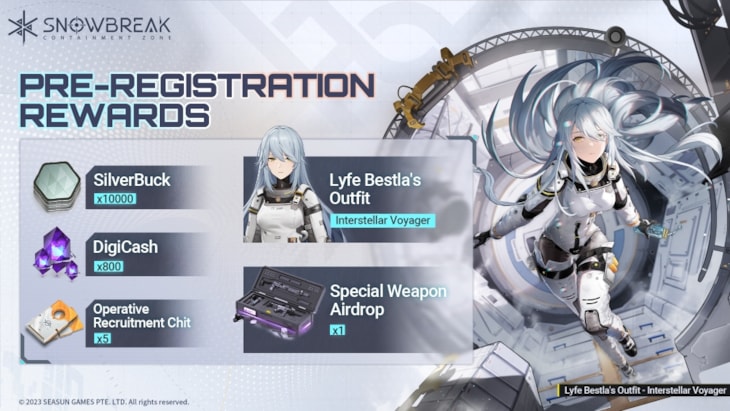 Fans and gaming enthusiasts eagerly await the release of Snowbreak, ready to embark on thrilling adventures in its immersive world. Players can pre-register for the game ahead of its launch on the App Store, Google Play, or the official site and enjoy exclusive rewards at launch. To stay up to date on the game, visit the official site or follow the game on Facebook, Twitter, Tiktok and YouTube. Players can also meet other aspiring Adjutants by joining the official Discord.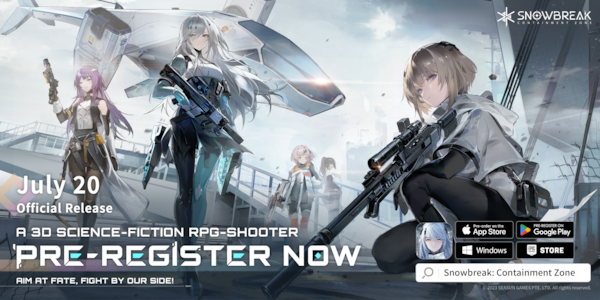 Snowbreak: Containment Zone Storms Anime Expo with Exciting Events, Official Launch Set for July 20
Reviewed by
Admin
on Rating: